Geoscience News
A research position in multi-physics modeling of geothermal fields is available in the Department of Geoscience at the University of Wisconsin-Madison, starting as soon as possible. The position is a full-time appointment as a Research …
Events, Seminars, Lectures
NEW FACULTY PROFILE
Annie Bauer, Assistant Professor
Welcome Annie, who teaches courses in introductory geology, isotope geochemistry, crustal evolution, and geochemical analysis. "I am especially excited to develop a class, "How to Get a Date: The Use and Abuse of Geochronological Data," focused on properly obtaining and evaluating chronological constraints for key events in Earth history. I will also be focused on promoting racial and gender diversity in the geosciences via the departmental Diversity and Inclusiveness Committee. I hope to interface with undergraduate and graduate students and ensure that we are able to effectively promote an inclusive environment in our department and engage more diverse future generations of geoscientists."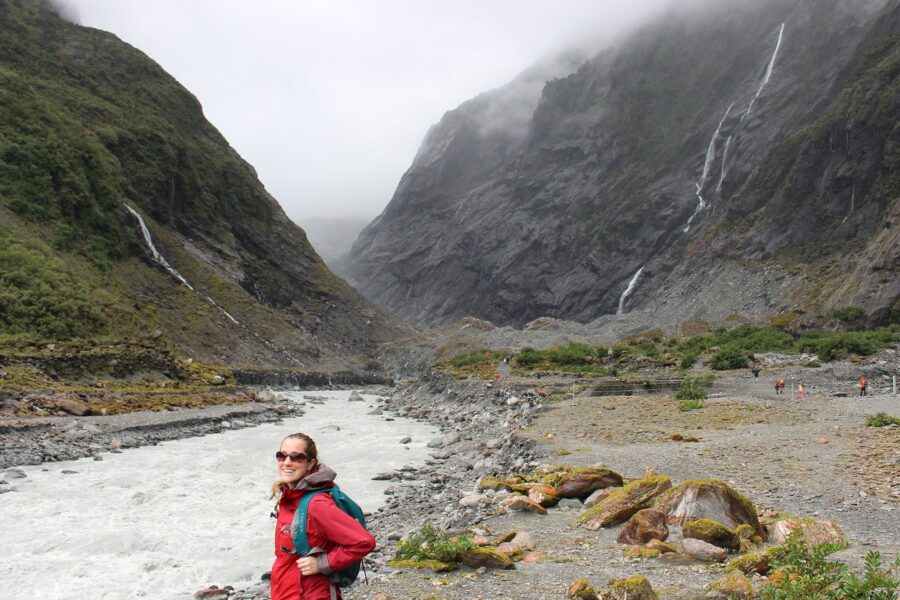 Geo-Badgering: Student Updates
Welcome!
Geo-Badgering is a blog run by graduate students at the University of Wisconsin–Madison. It draws on contributions from graduate and undergraduate students in the Geoscience Department, and aims to cover a broad range of topics, from communicating scientific research to a general audience, to sharing field experiences, to answering those deep questions about what an earth science education is really all about! We hope that the experiences shared here will foster a stronger community within the department, and allow for broad impacts to be made by our work and experiences!
Please contribute!
We are looking for short blog posts (200 to 600 words) about scientific research, lab work, field experiences, internships/industry experiences, and student life in general.
Please fill out this form, add a photo or two, and email it all to eemixon@wisc.edu.
Recent Posts
March 13, 2020 was the last 'normal' day for many of us in the Weeks Hall community. In a (slightly belated) commemoration of the strangest year any of us have experienced, we reached out to …

I spent my first two years at UW-Madison in the WiscAr Lab using 40Ar/39Ar geochronology to characterize the Quaternary growth and evolution of the Andean Central Southern Volcanic Zone (CSVZ). As of Fall 2020 I …

I investigate paleoclimate, with the goal of informing predictions of ice sheet fluctuations and sea level rise. My past work for both my undergraduate1 and Masters2 research used cosmogenic radionuclide exposure dating to constrain the timing of …

My work is to utilize computer technologies and data analytical methods to study Earth history and to bridge the gap between traditional geoscience research and fast-growing information technologies. I have been working on several different …

Author: Emily Mixon (PhD expected 2023) on behalf of GGSA, GeoPath, and AWG.  Although socially distant due to COVID-19, Geobadgers still celebrated 2020 Women's History Month by sharing some digital highlights of the fantastic female …