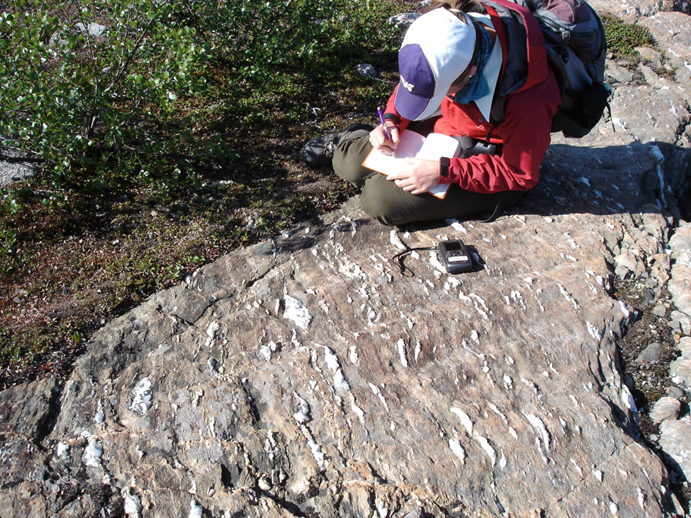 Assistant Professor Annie Bauer has been announced as the 2022 recipient of the GSA Doris M. Curtis Outstanding Woman in Science Award. Doris M. Curtis was the 103rd president of the Geological Society of America and was the first woman to serve in the role. Dr. Curtis is celebrated for her research, leadership, and commitment to inclusiveness in the geosciences. The prize is awarded annually to a woman whose PhD research resulted in a significant impact on the geosciences.
Annie defended her PhD thesis, "Archean continental crust formation and the rise of atmospheric oxygen," at the Massachusetts Institute of Technology in 2017. The resultant publications explore the record of continental crust formation and Archean tectonic styles by integrating geochronology, radiogenic isotopes, and petrology. Professor Mark Schmitz (Boise State University) coordinated the nomination package with supporting letters from Dr. Brian Beard (UW-Madison), Prof. Blair Schoene (Princeton), and Prof. Alan Rooney (Yale).
The photo above shows Annie taking notes on an excursion with colleagues from the University of Alberta and the Northwest Territories Geoscience Office to the Acasta Gneiss Complex in the Northwest Territories, Canada, in July 2013.
Read the full article at:
https://www.geosociety.org/GSA/about/awards/GSA/Awards/GSA.aspx?hkey=999fc7be-a57b-45df-a6ea-5e90be8c2786