Neal Lord
Position title: Distinguished Instrumentation Technologist
Email: nlord@wisc.edu
Phone: 262-6154
Address:
146 Weeks Hall
1215 W. Dayton St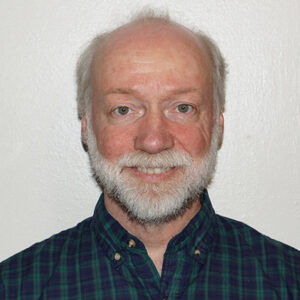 Research
The duties of my position are: assisting in the development of specifications for electronic systems; design, construct, and test electronic and computer systems for geological-geophysical research; provide maintenance for electronic and computer equipment, participate in field programs, and provide technical training for instrumentation systems. I've participated in geophysical field programs (Antarctica, Chile, El Salvador, Guatemala, Honduras, Jamaica, Kenya, Mexico, New Zealand, Russia, Spain, and throughout the US), developed and/or maintained research equipment and systems for both field and lab use, administrated field UNIX computers, written software to reduce geophysical data sets from raw data to published maps, given scientific results at poster sessions, talks, and coauthored many papers.
Research Projects
Precision GPS and Laser Surveying
Seismic Surveying
Radar Imaging
Rock and Ice Mechanics
LabVIEW Lab Systems
Custom data acquisition systems
Publications
Service
GPS facility manager
Seismic facility manager
Department photographer
Awards
2021 awarded a patent with Prof. Cardiff for the oscalot system which measures 3D hydraulic permeability by monitoring adjacent wells while sinusoidally driving the water level in a control well.
2019 given the distinguished title prefix in recognition of 30 years of "incredible, above-and-beyond performance" in my job category.