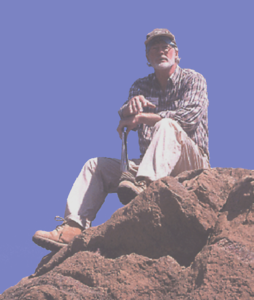 Since retiring from teaching in 1998, I have been fortunate to continue doing research due to the collaboration and support of many colleagues. I am a petrologist, who investigates the origin and evolution of a diversity of rock types, including:
massif peridotites and eclogites in European orogenic belts
mantle xenoliths in Cenozoic volcanic rocks
granites in California and Wisconsin
paleosols in the midcontinental region – magnitudes of weathering and K-metasomatism
Precambrian geology of the southern Great Lakes region
Most recently (2021), eight coauthors and I have identified and characterized the geon 14 Baraboo orogeny, a major episode of magmatism, deformation and metamorphism, and sedimentation in the midcontinent, which provides a link between the Picuris orogeny to the southwest and the Pinware orogeny to the northeast, completing the extent of early Mesoproterozoic orogenesis for 5000 km along the southern margin of Laurentia.
A list of my publications can be found here.